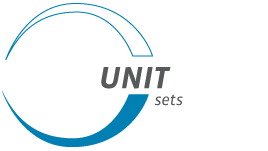 A member of the Rotary Forms Family of companies,
Unit Set, Inc. delivers the quality forms you demand when and where you need. We offer online quotes and our friendly staff is also available to assist you with quotes and ordering as well as product questions. Our goal is to deliver your products quickly and to provide quality products and customer service that exceeds your expectations.
Call us at 888.921.7297 today. We're here to help you find the right product for you needs.

Our family of solutions is in good form
The Rotary Forms family of companies is made up of three divisions, Rotary Forms Press, Unit Sets, and Computer Stock Forms, offering customers complete solutions for all their form needs.
Rotary Forms Press is the reliable manufacturer of choice for continuous forms and checks, cut sheets and jumbo rolls. For more information or assistance, call Rotary Forms Press at 800.654.2876, or email us today.

Unit Sets, Inc. provides customized unit sets to meet your specific needs. To learn more, contact Unit Sets at 888.921.7297, or email us today.
Computer Stock Forms, Inc. delivers the quick flexibility and quality you demand for all your stock tab needs. For product questions or assistnace, contact Computer Stock Forms at 800.543.5565, or email us today.


CONTACT
© Rotary Forms Press | Legal