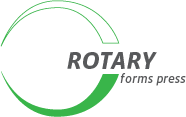 When you need
multi-part unit set forms,

we have the selection and options you want. Whether you choose carbon or carbonless forms, we can collate and assemble forms that meet your specific requirements. Take advantage of our customer tools like online quotes and exact repeat orders. And anytime you need assistance, our responsive sales team is here to assist you with questions about products and options.
Call us at 888.921.7297 today. We're here to help you find the right product for you needs.

CONTACT
© Rotary Forms Press | Legal