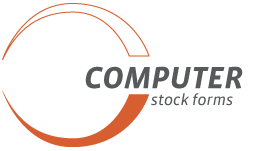 Get in touch with us.
Call: 1-800-543-5565
Fax: 937-393-8473
Email: sales@computerstockformsinc.com
Address:
835 South High Street
Hillsboro, Ohio 45133
Call us at 800-543-5565 today. We're here to help you find the right product for your needs.

Our family of solutions is in good form
The Rotary Forms family of companies is made up of three divisions, Rotary Forms Press, Unit Sets, and Computer Stock Forms, offering customers complete solutions for all their form needs.
Rotary Forms Press is the reliable manufacturer of choice for continuous forms and checks, cut sheets and jumbo rolls. For more information or assistance, call Rotary Forms Press at 800.654.2876, or email us today.

Unit Sets, Inc. provides customized unit sets to meet your specific needs. To learn more, contact Unit Sets at 888.921.7297, or email us today.
Computer Stock Forms, Inc. delivers the quick flexibility and quality you demand for all your stock tab needs. For product questions or assistnace, contact Computer Stock Forms at 800.543.5565, or email us today.


CONTACT
© Rotary Forms Press | Legal